titanium alloy superplastic forming hydraulic press
Product Detail
Product Tags
Advanced Manufacturing Technique: The Superplastic Forming Hydraulic press employs cutting-edge superplastic forming technology to achieve near-net forming of complex components. This results in high precision and efficiency that cannot be achieved with traditional forming methods.
Broad Material Compatibility: The hydraulic press is suitable for working with a wide range of difficult-to-form materials, including titanium alloys, aluminum alloys, magnesium alloys, and high-temperature alloys. This flexibility allows manufacturers to explore different material options for their components.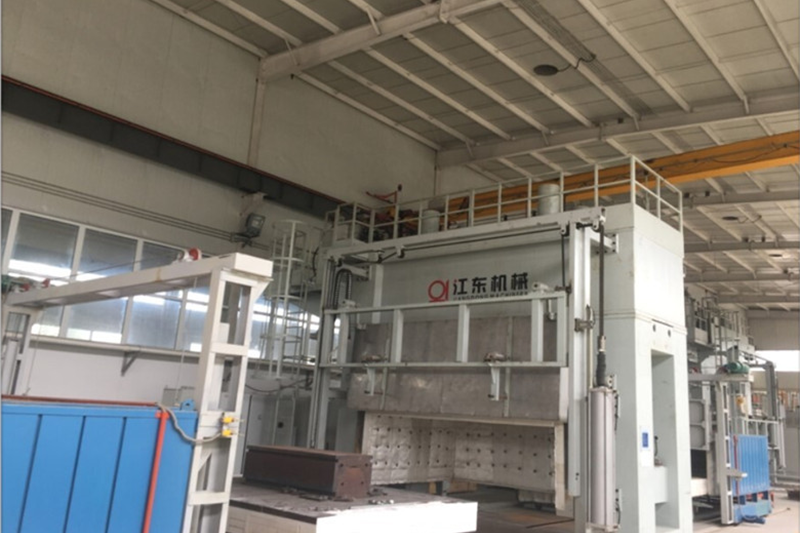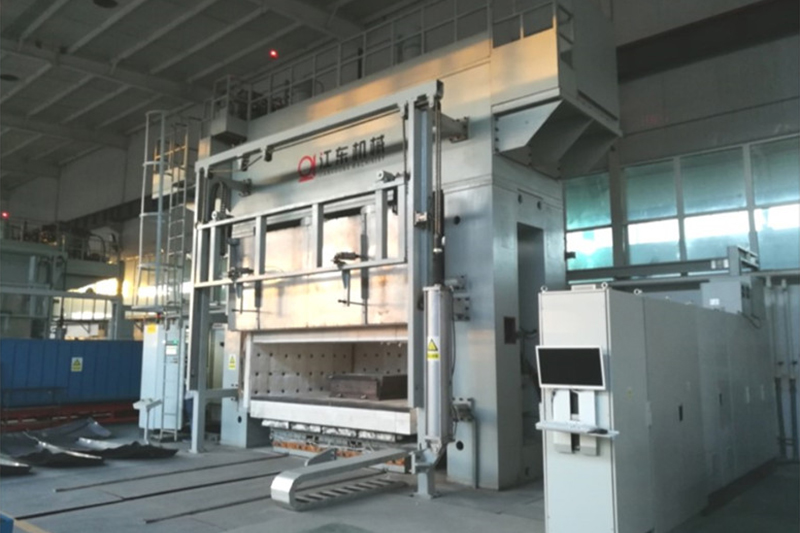 Enhanced Forming Efficiency: With its ability to reduce the flow stress of materials through superplasticity, the hydraulic press significantly enhances forming efficiency. This leads to higher production rates and shorter lead times, thereby improving overall productivity.
High-Quality End Products: The superplastic forming process carried out by the hydraulic press ensures the production of high-quality finished components. The near-net forming technique minimizes the need for additional machining or finishing processes, resulting in lower material wastage and reduced manufacturing costs.
Intelligent Control System: Equipped with a fuzzy PID control algorithm and a multi-axis synchronous control system, the hydraulic press offers precise and reliable control over the manufacturing process. The integration of a robust hardware system comprising industrial computers and PLC control further enhances the press's performance and responsiveness.
Aerospace and Aviation: The Superplastic Forming Hydraulic press is extensively used in the aerospace and aviation industries for the manufacturing of complex components. It enables the production of aircraft structural parts, engine components, and other critical elements. The high precision and structural integrity achieved by the hydraulic press contribute to the overall safety and performance of aerospace systems.
Military and Defense: In the military and defense sectors, the hydraulic press plays a vital role in manufacturing components for defense systems, missiles, military aircraft, and naval vessels. The near-net forming capability of the hydraulic press ensures the production of robust and reliable components required for these critical applications.
High-Speed Rail: The hydraulic press finds application in the high-speed rail industry for the production of components such as bogies, underframes, and other structural elements. The precision and efficiency offered by the hydraulic press contribute to the performance and safety of high-speed rail systems.
Specialized Industrial Applications: The Superplastic Forming Hydraulic press can also be utilized in other industrial sectors where complex components made from difficult-to-form materials are required. This includes industries such as energy, oil and gas, and automotive, where high-performance components with intricate shapes and high strength are essential.
In summary, the Superplastic Forming Hydraulic press is an advanced manufacturing solution that enables the near-net forming of complex components made from challenging materials. With its advanced capabilities, broad material compatibility, and intelligent control system, this hydraulic press provides manufacturers with improved efficiency, higher-quality end products, and increased design flexibility. From aerospace to defense, high-speed rail, and specialized industrial applications, the hydraulic press revolutionizes forming processes, offering enhanced performance, reliability, and productivity while meeting the demands of various industries.
---
---
Write your message here and send it to us