Chongqing Jiangdong Machinery Co., Ltd. (hereinafter referred to as "JD machinery" or JD presses") is one of the largest hydraulic press manufacturer and metal & composite forming technological solution supplier integrating R&D, production, sales and service in China. Our main products are sheet metal stamping presses, metal forging presses, metalforming presses, deep draw presses, hot stamping presses, hot forging presses, compression molding presses, heated platen presses, hydroforming presses, die spotting presses, die tryout presses, door hemming presses, composites forming presses, super plastic forming presses, isothermal forging presses, straightening presses and many more. Which are widely used in automotive industries, home electrical applications, aerospace, railtransit, national defense , military industry, shipbuilding, nuclear power, petrochemical industry, new material applications and also.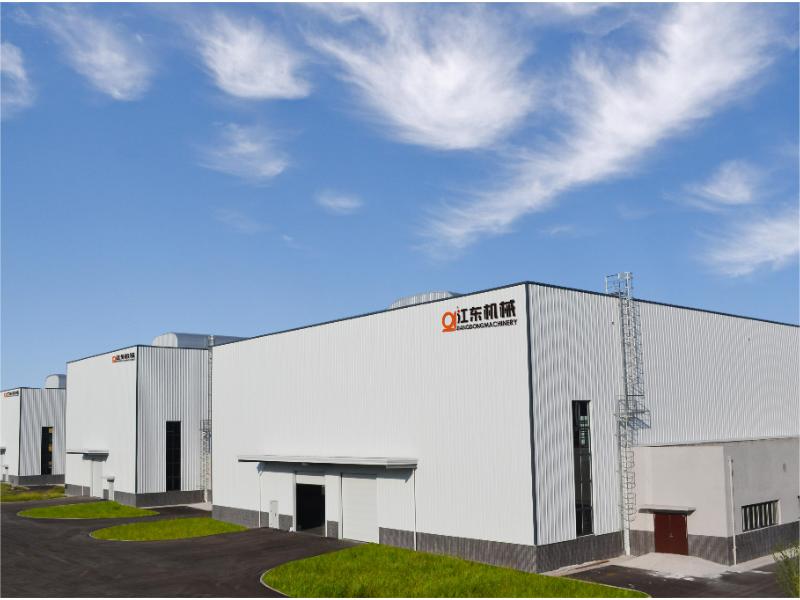 Established
Patent achievements
Scientific research innovation
Company History
In 1937

Chongqing Jiangdong Machinery Co., LTD., formerly known as the 27th Factory of the Kuomintang Military and Political Department, moved from Nanjing to Wanzhou in Chongqing in 1937.

In 1951

After the founding of the People's Republic of China, Jiangdong Machinery Factory was restored and rebuilt, which was called Wanxian Machinery Factory, and later the factory name was changed to Wanxian Machinery Factory, Sichuan Province Wanxian Iron Factory, Sichuan Jiangdong Agricultural Machinery Factory, Sichuan Jiangdong Machinery Factory. It mainly produces agricultural machinery and civil machinery products to serve the public life.

In 1978

Since 1978, Jiangdong Machinery Factory began to develop and produce hydraulic presses.

In 1993

Since 1993, Jiangdong machinery hydraulic press exported to Southeast Asia market.

In 1995

In 1995, Jiangdong Machinery obtained ISO9001 certification.

In 2001

In 2001, Jiangdong Machinery moved from Tuokou old factory to new plant- No. 1008, Baian Road, Wanzhou District,Chongqing city.

In 2003

In 2003, Chongqing Jiangdong Machinery Co., Ltd. became the most important hydraulic press research and development production base in China. Products are widely used in automotive and home appliances industry, military industry, as well as aerospace and other industries.

In 2012

In 2012, we obtained CE certification, and our products are widely exported to Europe.

In 2013

In 2013, Jiangdong Machinery began to focus on automotive lightweight molding solutions and complete sets of equipment

In 2018

In 2018, began to relocate and expand the construction of new areas,and setup demonstration plants for lightweight auto parts.

In 2022

In 2022, the construction of the new industrial park has been completed by more than 60%, and the mold factory and the lightweight auto parts demonstration factory have been runned.